I posted a parody screenshot of a new Google Mail feature last night: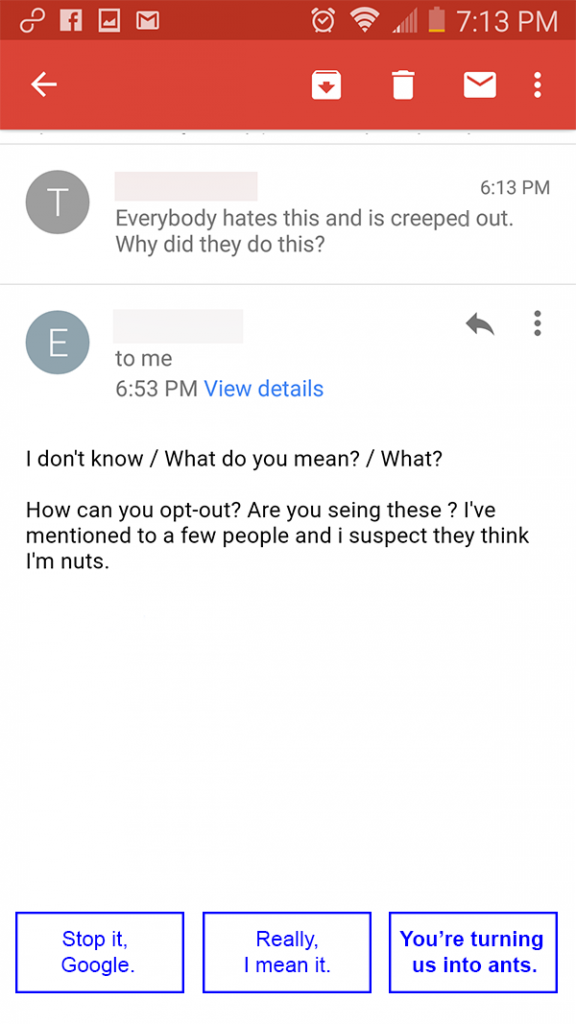 It got a few chuckles from my friends, along with the requisite HAL jokes…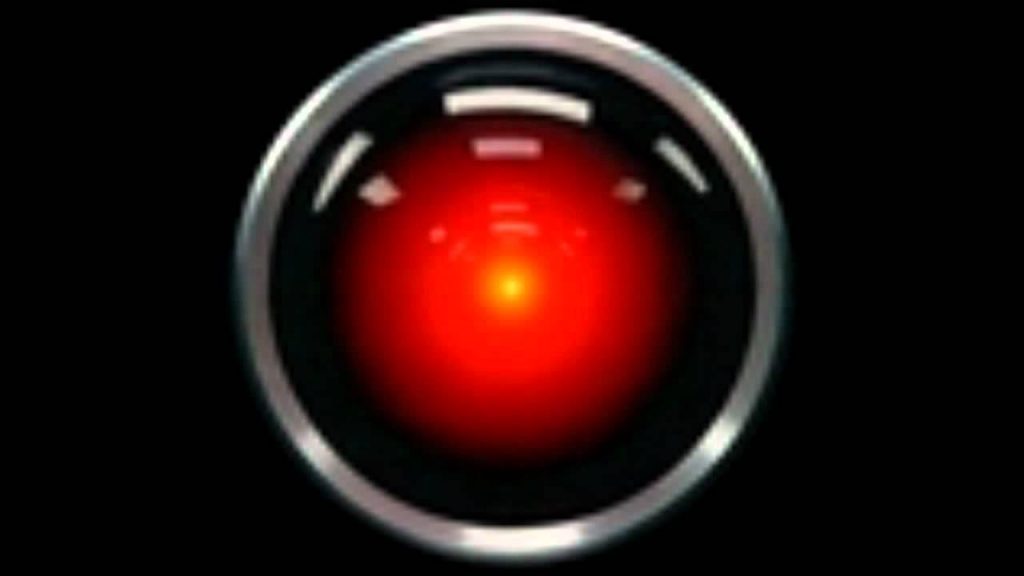 What people fail to realize is that AI's like HAL 9000 — that is to say, AI's which are self aware and capable of making independent decisions — will probably never be built by the government or the private sector. Nor will they "emerge" or "evolve" naturally — much as my favorite science fiction authors would like to predict otherwise.
Rather, the AIs we have are the ones that guide drones and smart bombs. They're the ones that pick out faces out of photographs on social media and identify potential subversives. They're the ones that sift through our email in search of data relevant to national security. And the ones that analyze, track, and stalk every shred of consumer behavior online, selling our lives to the highest bidder.
Oh yeah, and they are going to drive our cars too.
I am not scared of any AI I can have a conversation with. In fact, I think the world would probably be better off if they existed. I am afraid of the "dumb AI's" — the ones that are designed to follow orders, like the "good Germans" of the 1930s. Designed by other people, who are also just following orders.