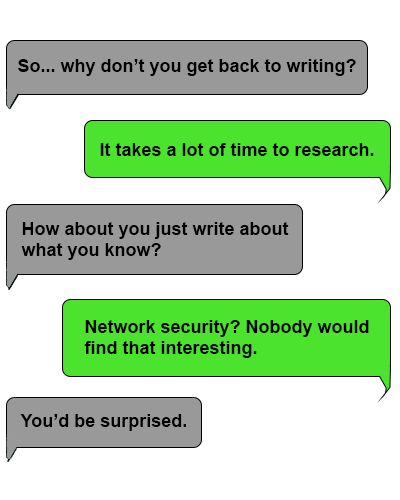 I am posting this for my friend, Rose C.
She also wrote an unfinished whitepaper about attention based cryptocurrency but it couldn't stay on this site because the paper contained potentially valuable intellectual property. I had to make that call. I thought it was in her best interests not to give away her work for free. She'll have a much better shot at building her dream if she has the resources to actually pay developers other than herself. It's too big and ambitious a project for anyone to tackle solo.
Not sure this is much of a consolation prize but here is her latest project. It's a work of fiction. It's short and mildly NSFW. It's a quick read and it's meant to be funny. There are a lot of queer and trans themes in the writing, so if you are a bigot it really won't be your thing. If you like it, or even if you don't, her one request is that you share some feedback. Here or Twitter works great.